January 19, 2016
Now is the time to take steps to prevent the flu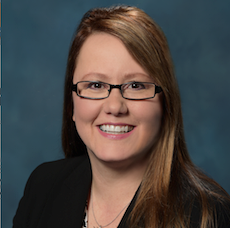 Lois A. Bowers
After two dustings with little accumulation earlier this season, the Cleveland area finally experienced some real snow this past week, reminding us that winter had arrived.
The 2015-2016 flu season has been mild throughout much of the country, too. Incidents of influenza, however, typically peak in February. With that in mind, recently released results of an online Harris Poll of 2,225 U.S. adults caught my eye.
Findings of the survey, released in December, reveal that adults are aware of good practices that can prevent the spread of illness, but many appear not to know that the single most effective step they can take to prevent the flu in the first place is to get an annual flu vaccination.
Millennials, which the poll defined as those aged 18 to 35 years; Generation Xers (36 to 50) and Baby Boomers (51 to 69) all indicated that the top three steps they could take to avoid getting sick during flu season were washing their hands frequently, getting enough rest and maintaining a healthful diet. Only those aged 70 or more years identified vaccination as the top step they could take to prevent coming down with the flu. Among Millennials, vaccination ranked seventh on a list of eight precautions, and among Generation Xers and Baby Boomers, it ranked fifth.
Vaccination is "the best way to protect yourself, your family and your community against flu," Centers for Disease Control and Prevention Director Tom Frieden, MD, MPH, told reporters during a Sept. 17 press conference. And the protective effects of vaccination take about two weeks to kick in.
The Harris Poll findings imply that your older residents may be protected this flu season, but others may not be. And many of the staff members interacting with residents may not be protected either.
Perhaps just as troubling, 80% of Millennials, 77% of Generation Xers, 57% of Baby Boomers and 31% of those over 70 said they try to "tough it out" and keep working as long as they can when they believe they are becoming sick. This despite the fact that healthy adults may be able to infect other people with the flu beginning one day before symptoms develop and up to seven days after becoming sick, according to the CDC. "If you're sick, stay home," Frieden shared in the September press conference.
Among all healthcare workers, vaccination historically has been the lowest among those working in assisted living communities, nursing homes, home health and other long-term care settings, which puts residents and their visitors, as well as fellow staff members, at risk of getting the flu and becoming seriously ill. If you haven't already educated your staff members and residents about the importance of flu vaccination, now is a great time. And the CDC offers an online toolkit to help long-term care employers do just that.
Lois A. Bowers is senior editor of McKnight's Senior Living. Follow her on Twitter at @Lois_Bowers.