August 01, 2016
Seniors, healthcare, wages and leave at the DNC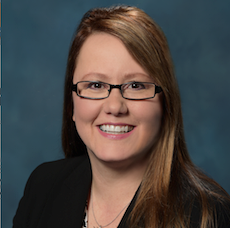 Lois A. Bowers
You've read about activities surrounding the Republican National Convention and provisions in the Republican party platform and Democratic party platform. The conventions are over, but as we gird our loins for the political ads that will besiege us through Nov. 8, let's take a look at the Democratic National Convention.
Seniors, healthcare, wages and paid family leave — those topics and many more were brought up by DNC speakers last week in Philadelphia.
Vice presidential candidate Sen. Tim Kaine (D-VA) noted his service on the Senate Special Committee on Aging, "making sure that seniors have a secure retirement and don't get targeted by rip-off artists who will scam them out of their savings or overcharge them for prescription drugs."
He said he accepted the Democratic Party's nomination for vice president on behalf of "every senior citizen who hopes for a dignified retirement with healthcare and research to end diseases like Alzheimer's," among others.
Kaine and others — among them President Barack Obama, first lady Michelle Obama and former President Bill Clinton — noted presidential candidate Hillary Clinton's experience related to healthcare, especially her efforts during her time as first lady when she was successful in advocating for the Children's Health Insurance Program. Bill Clinton also noted her healthcare-related work during his tenure as governor of Arkansas and as a New York senator, as well as the unsuccessful healthcare task force she chaired when he was president.
Former presidential candidate Sen. Bernie Sanders (D-VT), whose presence in the campaign influenced the Democratic party platform, noted that the platform contains several healthcare-related provisions. Among them are the idea that those aged at least 55 years should be able to opt into Medicare and that the United States should move toward universal healthcare by enabling Americans to choose a public option from a healthcare exchange.
Sanders and Sen. Cory Booker (D-NJ) also talked about platform goals outside of healthcare, including raising the minimum wage, and Kaine and Booker discussed proposed policies that would create paid family leave for workers and result in pay for women that is equal to the higher pay, on average, that men receive for the same work.
No doubt you're concerned about the presidential candidates' positions on these and other issues, wondering how they will affect you personally and professionally. If you missed some or all of the convention speeches and want to listen to or read them, they're just a Google search away.
This election cycle has been unlike any other that I can recall. Whichever party wins, however, the next administration will need to find solutions for the issues that you, your staff and your residents face every day.
Lois A. Bowers is senior editor of McKnight's Senior Living. Contact her at lois.bowers@mcknights.com. Follow her on Twitter @Lois_Bowers.