March 21, 2016
Unearthed treasure in senior living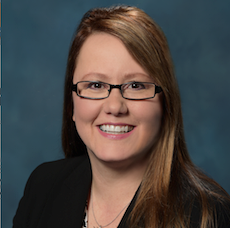 Lois A. Bowers
Growing up in Tennessee, Lisa Lewis Tyre heard stories of Civil War-era gold pieces being found buried in a field near her home. Over the years, the information stuck with her, so much so that she incorporated it into her first book for 9- to 14-year-olds.
The 288-page "Last in a Long Line of Rebels" was published in late 2015 and already has garnered much acclaim, being chosen as a Book Expo America Book Buzz pick, an Amazon Editors' Pick of the Month for ages 9 to 12, and a Children's Book Council 2016 Notable Social Studies Trade Book. It explores themes related to race, history and community while telling the fictional tale of a 12-year-old girl trying to save her family home from the wrecking ball.
But the story I'm telling here today is one of a senior living staff member whose employer has supported her efforts to use her talents at the workplace and beyond for the benefit of a larger community. Lisa, you see, is regional director of advertising at Marietta, GA-based Southeastern Retirement Management Inc., which owns five retirement communities across Georgia, North Carolina and Florida. With a background in advertising, photography and graphic design, she has worked for the company for 19 years, first as activity director and then as marketing director before accepting her current role.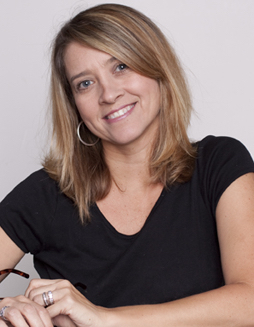 It was during this time — about eight years ago, actually, Lisa (pictured) told me — that the person who had dreamed of being a writer since she was six years old decided to focus her efforts. "I just thought, 'You know what? This is the one thing I have always wanted to do, and if I don't seriously go for it, then I will regret it for the rest of my life," Lisa recalled. So she started attending writers' conferences, finished her manuscript and enlisted the talents of an agent.
The journey has run parallel to her full-time professional position, not in conflict with it, Lisa said. At the book's launch party in September, Frank Rauls, one of Southeastern Retirement's owners, gave Lisa a bracelet inscribed with the name of her book and the date of the launch and instructed his assistant to purchase at least 10 copies of the book. "I got all teary-eyed," Lisa told me. That assistant, by the way, had driven five hours to offer her support, present the bracelet and buy the books.
And the support continued. The retirement community at which Lisa is based, Winnwood, in Marietta, encouraged her to have a book signing there. "I called all of my writer friends," she said. "Because I was an activity director, I think 'activities for the residents,' how to make it bigger than just me, a way to market the community." The Winnwood event ultimately became a multi-author book signing moderated by a resident who had published a couple of books. And Winnwood bought several copies of the authors' books for its library.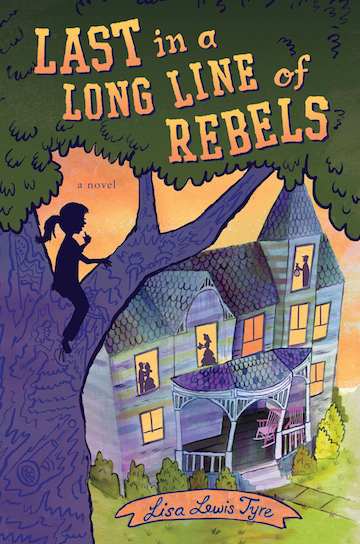 And when Lisa approached Southeastern Retirement about sponsoring a short story contest related to her book, Frank's son John, vice president of the company, offered a total of $600 for three prizes. "They have been incredibly supportive," Lisa said. "I could not ask for greater folks."
The contest, by the way, is called "The Bertie," named for the "feisty, hilarious, outspoken and even flirtatious" grandmother depicted in "Last in a Long Line of Rebels." Of Bertie's qualities, Lisa said: "I think, as a senior, you have earned the right to say what you think when you think it. I thought she could give some real humor to the book." And now that the book has been published, Bertie "is the one that people talk about, how much they love her. She always gets mentioned," Lisa added.
(Regarding the contest, children aged 11 to 13 have until April 1 to submit stories of 1,500 or fewer words with at least two characters. If you know anyone who might be interested, you can get the details here.)
Lisa said that her own affection for seniors predated her time at Southeastern Retirement. "I have always loved seniors," she said. "When I was in middle school, my playground backed up to a nursing home. On Wednesdays, I would walk from school to the nursing home and volunteer. I've always been surrounded by seniors."
And now the support of her employer has made it possible for her to continue serving older adults where they live while also presenting positive images of older adults to the broader world through her writing. "Frank is really the best boss you could ask for," she said. "His philosophy is, he knows what I need to do, and he doesn't care when I do it as long as it gets done." That philosophy allows the author to take breaks to promote her book on Facebook, attend a writing event on a weekend and undertake other activities related to her writing.
So what's next for Lisa? She has just finished the first draft of her next book. "It's another middle grade story, and it takes place in Kentucky," she said. The new book will tell the story of a young girl searching for the adoptive family with which she had been placed temporarily after her birth. That book also will include an older adult, the grandmother of one of the main characters. An adoptive mother to a 14-year-old girl, Lisa once again mined personal experience for inspiration. Her contract calls for another book as well.
But in the meantime, she will enjoy the gold she has found at her workplace.
Lois A. Bowers is senior editor of McKnight's Senior Living. Follow her on Twitter @Lois_Bowers. Would you like an autographed copy of "Last in a Long Line of Rebels" for your senior living community library? Email lois.bowers@mcknights.com to be entered into a random drawing.