May 21, 2018
What the growing wealth gap could mean for senior living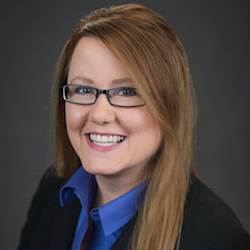 Lois A. Bowers
New wealth-related research from Duke and Northwestern universities suggests good news for senior housing developers and operators for the near term.
"The good news in our study is that wealth has increased for poor and working-class elderly couples," says Christina Gibson-Davis, Ph.D., an associate professor at Duke University's Sanford School of Public Policy. (I should note that the researchers defined "elderly" as 65 or more years old.)
Gibson-Davis and Christine Percheski, Ph.D., an assistant professor of sociology at Northwestern University, co-authored a paper titled "Children and the Elderly: Wealth Inequality Among America's Dependents," which appears online in the journal Demography.
They analyzed data on 41,500 households from the Federal Reserve Bank's Survey of Consumer Finances from 1989 to 2013 and found that older adults increased their wealth by 50% over the course of those years, with little difference between the richest older adults and other older adults.
Judging by these findings, the potential pool of senior living residents has been increasing. The research also revealed a growing "wealth gap," however.
In 1989, Gibson-Davis and Percheski found, the median net worth of older-adult households was approximately 3.8 times greater than the net worth of households headed by someone aged less than 65 and with at least one child aged fewer than 18 years. By 2013, however, after adjusting for inflation, older-adult households' median net worth was 12.5 times greater.
"We knew that the elderly had more wealth than younger families," Gibson-David says. "What we didn't know was elderly households have seen increases in their wealth, while families with children have lost wealth."
So why do older adults have greater wealth now, especially compared with younger households with children? Several reasons exist, according to the researchers:
Since the early 1980s, the United States has directed "far more" social welfare dollars to those aged more than 65 years compared with those aged less than 18, they said.

Older adults are protected from declines in purchasing power because their Social Security income is indexed to keep up with inflation.

The elderly also have had lower levels of debt than households with children, because they bought and paid off their homes before the housing crisis of the late 2000s.
Senior living's apparent current good fortune related to prospective residents could change, according to the study.
"The bad news is that wealth has not increased for poor and working-class families with kids," Gibson-Davis says. Declining wages for lower-skilled people, increasing debt in part to pay for the rising cost of education, and the collapse of the housing market all are reasons.
And those families that are seeing little gains in wealth? They're headed by people who could be less likely to think they can afford to live in a senior living community when they reach the appropriate age.
The solution to the wealth gap, Gibson-Davis wrote Friday in a New York Times opinion piece, is "a fundamental rethinking of public policy priorities to improve the lives of the next generation of children."
Could such policy changes, if made, come at the expense of aging adults? It would be interesting if the future success of the senior living industry depended on actions that might affect near-term success.
Lois A. Bowers is senior editor of McKnight's Senior Living. Follow her on Twitter at @Lois_Bowers. Email her at lois.bowers@mcknights.com.