September 07, 2017
8 things your assisted living residents don't want to hear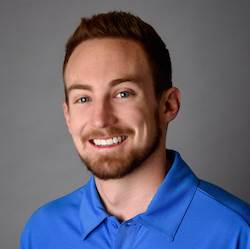 Evan Thompson
Serving and caring for older adults can be incredibly difficult. Good communication, however, can keep person-centeredness at the forefront.
Approach conversations with care to elicit reactions that match your good intentions. Here are reminders of eight word or phrase choices to avoid when speaking with residents. Feel free to share this column with new workers who may be inexperienced in serving senior living residents.
1. "Sweetie" or "Honey"
Infantilizing older adults in your care is patronizing. You could try "Sir" or "Ma'am," general titles of respect applicable to all adult men and women. Calling a resident by his or her name, however, is an ideal way to open a conversation. If possible, find out how the resident prefers to be addressed.
2. "What's it like to be your age?"
This question implies that you are treating an older adult differently than others. Or it could remind a resident of health issues that he or she does not want to discuss. So never open a dialogue with this question.
If you want to strike up a personal conversation, try a more subtle approach, such as: "Tell me, Frank, how has the culture of senior high school changed since you graduated?"
If a resident wants to share something with you, he or she is more likely to do so on his or her own.
3. "How could you forget that?"
It goes without saying that this question is inappropriate for those with dementia. But short-term memory loss is a common complaint among older adults. In fact, short-term memory can go before long-term.
As a result, residents may tend to forget all kinds of small things, such as where they put their glasses or cane. Such memory lapses can be frustrating without your calling attention to them.
What you can do to help is offer to place, or suggest the resident place, a few Post-it notes on the desk, refrigerator and the bathroom mirror as reminders.
When reminding residents of something, do so using a gentle tone. Saying something such as, "You are likely to trip and fall if you forget to keep your glasses handy, resulting in a serious injury" can keep the tone lighter.
Most importantly, try not to lose your patience, because impatience is what can trigger the hurtful demeanor of conversation.
4. "You could do that if you really tried."
Caregivers have heard that they must encourage residents to participate in various activities and routine tasks to avoid loneliness or isolation. A thin line exists between encouragement and compulsion, however.
Even if an older adult is in physically fit condition, that doesn't mean he or she should go out there and play football. The resident needs to start with manageable activities such as a stroll in the garden.
Aim for person-centered service and care, stopping an activity for the resident when he or she no longer wants to participate. Forcing a resident into doing things that he or she doesn't like isn't going to help anyone, including you and your colleagues.
5. "I just showed you how to do that yesterday."
Whether it is handling the new TV remote or making a video call with their children, older adults may find learning new technology to be a challenge. With patience, however, you can teach them to use the latest gadgets. Most cable operators and even cellphone operators provide senior-friendly gadgets that make the learning process a lot easier.
Alternatively, for instance, you can print the step-by-step instructions in a large point size and leave them near the TV remote. You also can contact volunteers from the nearest senior center, high school, community center or college to teach basic internet and computer skills to the residents at your assisted living community.
6. "You already told me that."
We all have a tendency to repeat ourselves at some point. We can get upset with older adults, however, when they repeat themselves often. Be patient; responsible caregivers listen to these repetitions.
7. "Why is your room (or apartment, or bed) so messy?"
Keeping an apartment, room or bed tidy becomes increasingly difficult in old age, particularly if one has an ailment such as arthritis. Aging also brings a variety of hygiene and cleanliness issues to the forefront — which is why some older adults seek out assisted living. Caregivers should expect to be confronted by these issues regularly.
8. "Let me give you a hand."
Of course residents in your community may need assistance with certain activities of daily living. Promoting independence where possible, however, not only instills a sense of achievement and dignity in residents; it also assures them that they can control certain aspects of their lives and is in keeping with the person-centered approach.
So let residents be as self-sufficient as safely possible. If they can take a stroll or use a computer on their own, for instance, then let them do it.
Conclusion
Those of us in senior living will have to connect and reconnect with residents as we work to improve our relationships with them. Avoiding the aforementioned eight comments is a step in the right direction.
Evan Thompson is CEO and founder of Senior.One, which offers information on assisted living, adult care, nursing homes, hospice, financial planning and lifestyles.
McKnight's Senior Living welcomes marketplace columns on subjects of value to the industry. Please see our submission guidelines for more information.