November 16, 2017
Leveraging advances in tech is key to enhancing senior living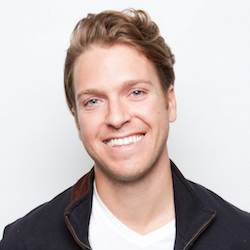 Armand Lauzon
As the CEO of a technology company, I must say that it's an exciting time to be part of the innovation that is transforming services, products and, ultimately, lives. For the millions of older adults in our country, it's an exciting time to embrace the tech solutions that are creating affordable and necessary resources that haven't been previously available.
My company, Belle, began as a business-to-consumer business providing on-demand spa and salon services to clients in their homes, offices and hotels. Six months after launching the business, however, we started to experience significant, organic demand from seniors. Now, nearly a year later, one-third of our business consists of bringing services to seniors at home, in assisted living communities, to those receiving hospice care and more.
Although Belle has grown rapidly among seniors, we are not alone. Companies across industries now are developing technology solutions for the aging population that are both cost-effective and convenient for caregivers, administrators, families and more. Here are a few of the top ways that new technologies are improving the resources and quality of care for those who operate and work in care communities.
Removing logistical burdens. We quickly learned after beginning our focused expansion into senior care that the adaptation of technology solutions can eliminate logistical hurdles that have long existed. For example, Belle's platform frees up resources for community operators who have maintained brick-and-mortar salons onsite. The technology manages staff and provides cashless payment, booking processes and more. Not only is technology designed to simplify systems; it also creates affordable access to them by eliminating the processes that can drain personnel resources and add financial costs.

Enhancing wellness and safety.

One of the advantages of the many tech innovations coming to the senior market are the added safety benefits. In our business, professionals provide an extra set of eyes and added peace of mind by visiting clients in their residences. Other remote technologies provide alerts when an appliance is left on or when there appears to be unusual activity, and then they immediately notify family members of the situation. There are now lighting solutions that even respond when someone leaves his or her bed. When this happens, small portable lights automatically illuminate and create a path to the bathroom, eliminating falls by up to 90%.

Differentiating care. Care communities and the caregiving industry overall are highly competitive. Consistent feedback we receive from our business-to-business customers is that having access to technology solutions allows them to differentiate their business beyond quality of care. The ability to offer specialized resources to residents and clients means they can create the luxury experience of a hotel without having to expend significant financial resources or make burdensome physical changes to facilities.
The development of tech solutions that provide reliability, quality and a personal touch keep older adults healthy and safe without interrupting their daily lives. They are the solutions we desperately need to ensure that the millions of aging adults in our country receive the love and access to care and services they deserve, and that we continue to emphasize happiness and health at every stage of life.
Armand Lauzon is the founder and CEO of Belle Cares, a tech startup that provides on-demand health and beauty services to seniors, home care providers and caregivers.
McKnight's Senior Living welcomes marketplace columns on subjects of value to the industry. Please see our submission guidelines for more information.