March 14, 2017
Arthritis is at an all-time high, CDC says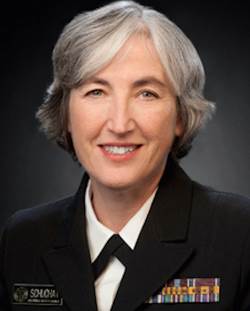 CDC Acting Director Anne Schuchat, M.D.
Arthritis diagnoses are at an all-time high in the United States, affecting 54 million adults, Anne Schuchat, M.D., acting director of the Centers for Disease Control and Prevention, said at a recent press conference. And that number is expected to grow to 78 million adults by 2040, she added.
The March 7 media event was held in conjunction with the release of a new Vital Signs report about the condition, which the CDC produced by analyzing data from the National Health Interview Survey.
In addition to the sheer numbers, Schuchat said she found alarming the number of people who are limited by the condition. Twenty-four million people with arthritis now have trouble doing things such as kneeling on the ground, holding a cup, lifting a grocery bag or walking to the car, she said.
"Among adults with arthritis, the percentage whose lives are particularly limited has increased by about 20% since 2002, from about 36% in 2002 to 43% in 2015," she said.
Schuchat recommended that physicians and other professional caregivers encourage older adults to exercise and attend disease management programs, where they can learn to reduce their symptoms by 10 to 20%.
Physical activity can decrease pain and improve function by almost 40%, she said, but only about one-third of adults with arthritis report being active.
"In the past, people with arthritis may have been told not to be active in fear of making their arthritis worse," Schuchat said. "It's now proven that being physically active can be helpful, and there are ways to be active that can accommodate physical limitations from arthritis."
Schuchat suggested that older adults with arthritis try walking, biking, swimming or participating in other exercise, starting slowly and building up to longer periods of activity.
Exercise also presents an alternative to the opioids that some adults with arthritis may be prescribed for pain, aching, stiffness and swelling of the joints, Schuchat said. It also can help with depression and other chronic diseases, including heart disease and diabetes, that have been linked to the condition, she said.