August 13, 2017
Executive's case pending as memory care community cook found guilty of rape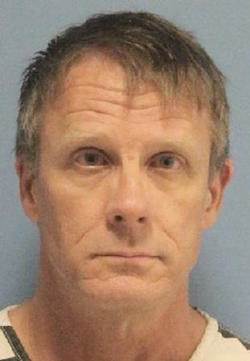 Jerry J. Kan
A former memory care community cook whose case was highlighted in a CNN report earlier this year was found guilty Thursday of raping a resident who told authorities that the sex was consensual. A case against an executive at the community, related to her handling of the matter, is pending.
Jerry Kan is to be sentenced Oct. 17 for third-degree rape of a 78-year-old resident of Beau Provence Memory Care Assisted Living in Mandeville, LA. The maximum sentence for the crime in Louisiana is 25 years. Kan had told authorities that the sex was consensual.
As McKnight's Senior Living previously reported, he was arrested in August 2016 after local police received a tip and began an investigation.
"Kan had been seen exiting the resident's room several times on Aug. 21," according to a statement released at the time by District Attorney Warren Montgomery. "A nurse who went to check on the resident after Kan left found her partially clothed and attempting to get dressed."
Kan resigned from his position two days after the alleged incident and before he was arrested, according to police.
During the trial, Kan's defense attorneys pointed to the woman's assertion on multiple occasions that the sex had been consensual and that she had enjoyed it, according to an online account of the four-day trial by the Times-Picayune. Prosecutors, however, said that the woman's inability to consent was revealed by several of her actions, including her telling investigators that the encounter had occurred outside in a field with two people watching, according to the media outlet.
Kan's case was highlighted in February in a CNN report that said that more than 16,000 cases of sexual abuse have been reported in nursing homes and assisted living communities since 2000.
Still pending is a related case involving an executive at the community, according to the Time-Picayune.
As McKnight's Senior Living previously reported, Julie Henry was arrested days after Kan's arrest for failing to report abuse of adults and obstruction of justice. Police at the time identified Henry as the associate program services director at Beau Provence. The community's parent company, Schonberg Care, still lists her title as senior vice president of memory care and program services on its website.
Beau Provence did not respond to a request for comment on Kan's or Henry's cases by the publication deadline. In 2016, however, an attorney for Beau Provence told McKnight's Senior Living that the community was "100% behind" Henry, whom Mandeville police had said instructed staff not to report the alleged crime and destroyed related evidence.
"Once this investigation is finalized, it will be obvious that Julie is innocent of the accusations. We will continue to be fully cooperative with all law enforcement," Joe Raspanti, an attorney for Beau Provence, said then.