December 13, 2017
First-responder collaboration can reduce unnecessary trips to the hospital after falls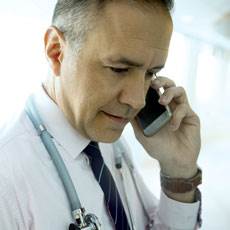 Collaboration can reduce unnecessary trips to the hospital when a resident falls
When a resident falls, the default response at many assisted living communities is an ambulance ride to the nearest emergency department. This practice can be time-consuming, costly and stressful to the victim.
A new study, however, finds that collaborative decision-making between responding paramedics and attending physicians can greatly diminish how often these trips are necessary.
University of North Carolina researchers implemented a collaborative protocol involving 956 residents at nearly two dozen assisted living communities. The approach emphasized telephone communication between doctors and first responders. The effort was largely successful in minimizing the trips, the study found. In fact, more than 99% of the residents who were not transported received appropriate medical care, the study noted.
Full findings appear in the Annals of Internal Medicine.