August 25, 2017
Former assisted living worker gets prison time for role in $430,000 tax scheme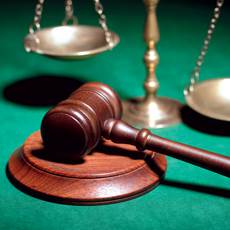 Former assisted living worker gets prison time for role in $430,000 tax scheme
A former worker at an assisted living community in Florida was sentenced Wednesday to two years in federal prison on aggravated identity theft charges for his role in a tax scheme that netted more than $430,000 using the names of residents, deceased individuals and others.
Willie Lee, who worked at the Vineyard Inn assisted living community in Seminole, FL, also was ordered to pay $32,933 in restitution. He had pleaded guilty May 17, and in exchange, the U.S. Attorney's Office dropped other counts against him.
According to the plea agreement obtained by McKnight's Senior Living, Lee stole personal identifying information from residents and others in 2012 and 2013, and the information then was used to file fraudulent income tax returns.
"The IRS began looking into this matter because of information from H&R Block Bank regarding the number of suspicious deposits into their account with Lee. ...Agents noted a number of deposits into Lee's account that were from the U.S. Treasury and were tax refunds in the names of other persons," the document said.
Lee had opened an account with the bank in April 2012. The government obtained photos from an ATM camera at a bank where withdrawals from the account were made and confirmed that Lee had made them.
The IRS interviewed two women about tax returns on which their personal information appeared, and both told agents that the returns contained inaccurate mailing addresses and income information for them, that they had not filed the returns or received the related refunds, and that they did not know Lee or authorize him to file returns on their behalf.
After first denying involvement in the scheme, according to the plea agreement, Lee told investigators that he had opened the account on the advice of a childhood friend, Carlos Johnson, and that Johnson had prepared the tax returns. Lee said that he withdrew the refund money from the bank account and gave it to Johnson, who returned a portion to Lee.
According to the Justice Department, Johnson pleaded guilty to charges of wire fraud and aggravated identity theft in February 2013 and was sentenced to eight years in federal prison in May of that year. As part of the sentence, the court entered a money judgment for $431,625, which the court said was the amount of the proceeds related to the offenses. Johnson also was ordered to forfeit a Cadillac CTS and a Dodge Charger, which the court said had been purchased with the fraud proceeds.
According to case documents, Johnson began his fraud scheme as early as 2011, over time filing more than 170 fraudulent tax returns from his residence as well as being involved in additional cases. In addition to buying the cars, Johnson used the fraudulently obtained money to pay for a trip to Las Vegas, authorities said.