June 13, 2018
Former senior living employee could face decades in prison for stealing resident IDs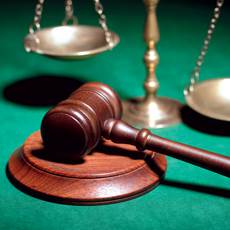 Courtroom Gavel
A former employee of a not-for-profit continuing care retirement community in Illinois is scheduled to be sentenced Sept. 18 after pleading guilty to using residents' personal information to obtain and pay for utilities and television service at his home.
Christopher Rhodes faces a maximum sentence of up to 20 years in prison for wire fraud offenses and a mandatory consecutive two years in prison for aggravated identity theft. His pleas were announced June 8. Rhodes had been charged in January.
Rhodes worked at St. Paul's Senior Community in Belleville, IL, according the U.S. Attorney for the Southern District of Illinois, Donald S. Boyce. In his position, he had access to sensitive resident information, including medical records containing personally identifiable information.
From at least 2012 through approximately July 2017, Rhodes used the names, Social Security numbers and other resident personal information to obtain and maintain electric and gas service, water service, and satellite television service at his residence, according to Boyce. He did not have the legal authority to use the information.
Police reportedly found the names, birth dates and Social Security numbers of some of the CCRC's residents in Rhodes' home, along with utility bills in their names.
The plea lists seven residents, five of whom have died.
According to the Belleville News-Democrat, Rhodes previously was convicted of using resident information to open up credit card accounts, when he was working at another senior community. He was sentenced to 37 months in prison and three years of supervised release.