October 12, 2017
Health, nursing home quality make Colorado 'Best State for Aging'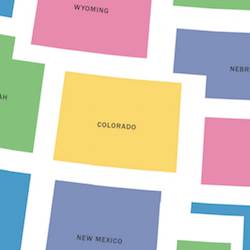 Health, nursing home quality make Colorado 'Best State for Aging'
High-quality nursing homes and a healthy senior citizen population put Colorado on top of U.S. News & World Report's "Best States for Aging" ranking, the magazine said. Alaska came in last on the list.
Maine, in second place, and Hawaii, in third, ranked where they did because of their strong Medicare programs and the high life expectancy of their residents, according to U.S. News. Iowa and South Dakota rounded out the top five.
The magazine evaluated all 50 states across 12 metrics to determine the rankings. Data came from sources such as the Kaiser Family Foundation and the Centers for Disease Control and Prevention. Factors included life expectancy, quality of Medicare programs, cost of care, population health and nursing home quality.
Placing first in each metric:
65+ population: Maine
Life expectancy: Hawaii
Medicare quality: Rhode Island
Nursing home quality: Hawaii
Cost of care: Louisiana
Health: New Hampshire
Mental distress: Iowa
Able-bodied: Connecticut
Physical activity: California
Primary care: Massachusetts
Cost of living: Mississippi
Low unemployment rate: South Dakota
See all of the rankings here and other articles in the magazine's editorial package here.