June 20, 2016
McKnight's Senior Living website, newsletter, writing lauded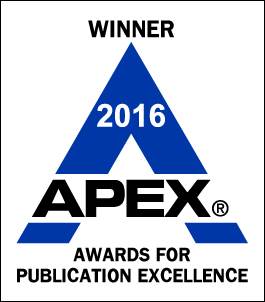 McKnight's Senior Living website, newsletter, writing lauded
McKnight's Senior Living has earned three Awards of Excellence in the 2016 APEX Awards competition, which recognizes outstanding editorial content, graphic design and overall communications.
The media brand was honored in the categories for new websites and newsletter writing. Additionally, Senior Editor Lois A. Bowers won a newswriting award for an article she had written in January about how the government's apparent lack of understanding about the differing characteristics among senior living settings could put some providers "perpetually in noncompliance" with a proposed federal rule regarding the disposal of unused medications.
The McKnight's Senior Living website, free Daily Briefing newsletter and social media efforts on Twitter and Facebook were launched in August, building on the existing print brand formerly known as McKnight's Assisted Living, which has been published since 2003. Already in 2016, the brand has earned awards in competitions of the American Society of Healthcare Publication Editors and the Association of Marketing and Communication Professionals. Additionally, McKnight's Senior Living has been named a finalist in several categories of the American Society of Business Publications Editors awards competition, for which winners will be named this summer.
Sister media brand McKnight's Long-Term Care News earned four 2016 APEX Awards in the competition, including a Grand Award for its 2015 industry directory as well as Awards of Excellence for its print magazine, website (most improved) and a blog post by staff writer Emily Mongan.