March 19, 2018
A 'wake-up call' to improve employee retention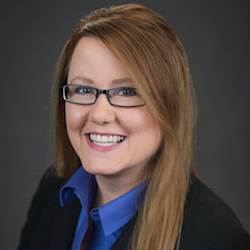 Lois A. Bowers
What's one way to retain employees? Make sure their supervisors are people for whom they want to work, suggests the results of a recent national survey.
Human capital management software company Ultimate Software, based in Weston, FL, and Toronto, and the Center for Generational Kinetics in Austin, TX, surveyed more than 2,000 U.S. employees and found that for 93% of them, trust in their direct boss is essential to staying satisfied at work. And more than half of employees surveyed said that if they are not satisfied at work, then they cannot put forth their best effort. An equal number said they would turn down a 10% pay increase to stay with a great boss.
"These results really highlight that long-standing belief: people don't leave companies; they leave managers," Jason Dorsey, president and co-founder of the Center for Generational Kinetics, said in a statement. "It's a serious concern that affects everyone in the workforce, and it's something all companies should focus on fixing before they end up losing great leaders and valuable talent."
So what can a employer do to improve manager-employee relations to prevent workers from leaving? According to the survey results:
Train employees in communication. 80% of managers said they believe they are transparent with their direct reports, yet only 55% of employees agreed that their managers are transparent. And whereas most employees said they feel comfortable communicating, 57% of managers said they wished their reports would be more open with them about what is on their mind.
Establish programs for mentoring and management training. Less than half of managers reported having a mentor who advises them on how to be a better leader, and 45% said they never have received formal management training. The knowledge gap results in more managers who believe they know how to motivate team members (71%) than team members who agree with them (44%).
If you are a manager, be approachable. 75% of employees said that approachability is the most important quality in an effective manager today, but only half of employees said they have an approachable manager.
"Manager relationships aren't just about someone telling you how to do your job," Adam Rogers, chief technology officer at Ultimate Software, said in a statement. "It's a relationship that has a major impact on employee retention and happiness."
The survey, Rogers said, is "a wake-up call for companies of all sizes to get serious about better training, coaching and guidance for managers, so these relationships remain strong."
Lois A. Bowers is senior editor of McKnight's Senior Living. Follow her on Twitter at @Lois_Bowers. Email her at lois.bowers@mcknights.com.