January 25, 2018
If this were an Olympic event, senior living would not medal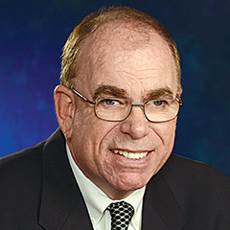 John O'Connor
It's no secret that finding and keeping qualified employees can be a real challenge in the senior living field. But things may be even worse than many operators realize.
For if a new report is to be believed, you have two serious problems on your hands: employment opportunities within the sector, and those outside of it.
First things first: According to a new report from myCNAjobs, caregivers would choose to work in hospitals, homes and for home health agencies before they'd pick assisted living. In fact, of the more than 1,500 respondents, only 18% indicated assisted living would be their top choice.
If failing to win, place or show doesn't fill you with anxiety, perhaps it should. For it's one thing when people conclude that the work is too physically, mentally or emotionally draining. Or if they feel the pay is inadequate. Or if requirements to work nights and weekends are too onerous. But guess what? Such conditions also are in play among the three choices that lapped assisted living. Good thing employment choices for caregivers won't be an Olympic event. If such a contest existed, senior living would not earn a medal.
So why are competing caregiving settings winning out? One possibility is that those alternatives offer something that you don't. Conversely, maybe there's something about working in a senior living community that's a real deal breaker? To be sure, neither of those answers is ideal. But it might be in your best interest to find out which bucket your organization is being placed in. The sooner, the better.
As bad as it is to realize nearby competitors are more attractive — and that's plenty bad — there was something even more disturbing revealed in this report. And that something is that a lot of your talent pool would be quite willing to take jobs in another field completely.
In fact, 10% of the surveyed respondents indicated they had talked to the folks at Amazon about possible positions. That's just one company. Imagine if all the retailers, fast food places and other non-caregiving settings had been included. My guess is that the total would be somewhere around half of those polled.
So what should you as a senior living operator do? Well, you could curl up in a fetal position and scream hysterically about the unfairness of it all. But I can tell you from personal experience that the benefits of this approach are fairly limited.
A more effective option might be to listen to what prospects are saying about appealing options. For example, four-in-five survey respondents indicated that getting the hours they want would help sway their allegiance. Think that's something you can work on?
If you're really in the mood for some creative destruction, try implementing a 401(k) program. More than two-thirds of those surveyed (68%) said they'd actually prefer that to paid vacation time.
Look, you probably don't need to completely overhaul your pay and perks to become more competitive. But clearly, this field has a lot of room for improvement. At least, that's what prospects who are voting with their feet seem to be saying.
John O'Connor is editorial director of McKnight's Senior Living. Email him at john.oconnor@mcknights.com.