January 26, 2017
Poaching on the menu at many fast-food establishments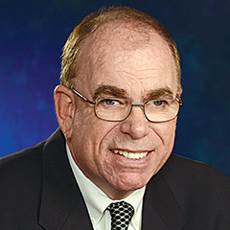 John O'Connor
It's hardly a secret that many fast-food joints serve revenge-seeking grub. But lately, they've begun doing something else that may cause indigestion.
As perhaps never before, they are luring front-line employees away from senior living communities. For this we can thank the usual suspects: supply and demand.
By any metric, we are now in a hot market for job seekers. The nation's unemployment rate hit a nine-year low in December, dipping to 4.7%. That means relatively fewer people are willing to work at the various diners, drive-ins and dives dotting the landscape. Facing an epic labor shortage, restaurant operators are being forced to turn up the perks spigot. Among the bennies they've begun to dangle are higher wages, free meals, days off and even referral bonuses.
As if that's not bad enough, this move comes as other potential competitors are stepping up their staff-retention efforts. Consider Walmart, which in many communities is now the most dominant employer. Last year, the nation's largest discount retailer raised wages for more than a million workers to at least $10 an hour (and by 2% for those at or above that threshold).
So what's a senior living operator to do? An obvious option is to match the wage increases and other perks that are being doled out. But that may not be a viable or preferable choice for many senior living operators.
To be sure, there is plenty of advice out there on how to keep the keepers. But the quality of the various suggestions tends to vary. One of the best related articles I've stumbled on lately appeared in Inc. magazine.
In a piece called "Engagement happens from both sides of the fence," author Marcel Schwantes offers these five suggestions for engaging your staff:
Make your employees feel like business partners, as if they're invested in the company.
Be transparent, and communicate well in your boss-employee relationships.
Don't be afraid to expose them to new responsibilities that will expand their knowledge.
Treat them with respect and dignity and build relationships.
Don't just put a program together and leave the scene.
In some ways, the last item may be the most crucial. Admittedly, that can be a challenge, especially when off-site demands and other obligations get in the way. But if you preach family while acting like an absent landlord, the contradiction is sure to get noticed.
So if you want to make sure your workers stick around, it probably can't hurt if you do the same.
John O'Connor is editorial director of McKnight's Senior Living. Email him at john.oconnor@mcknights.com.