October 11, 2016
Should residents have a bigger role in senior living conferences?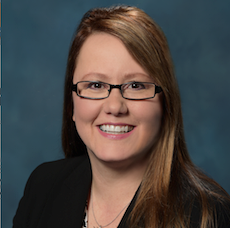 Lois A. Bowers
In 2007, Philip DuBois was in an automobile accident in which three members of his family, including his wife, were killed, and he and his son were seriously injured.
DuBois spent two-and-a-half months rehabilitating and learned much about long-term care during that time. The twist is that DuBois is a licensed nursing home administrator and had the opportunity to see his own skilled nursing facility from the other side, as a resident.
"To say this was life-changing and a change of perspective would be a tremendous understatement," he told attendees at the talk he gave during the American Health Care Association/National Center for Assisted Living Quality Summit in February in San Antonio.
After regaining his health and returning to work, DuBois implemented ideas to make the SNF more resident-centered and sensitive to resident privacy needs, based on his experience.
"We're really trying to contribute to that home-like environment where our residents feel comfortable, but yet so much of the language we use and the practices we use are unintentionally reinforcing that this is an institution, not a home," he said.
We can be thankful that not every senior living setting has a Philip DuBois, a leader who has experienced the community firsthand as a resident and can share newfound wisdom for the betterment of operators and those they serve. And yet the insights he shared with peers at the AHCA/NCAL meeting no doubt were invaluable.
But there are many other residents whose views we can tap into, and one way to do that is via industry conferences, suggested Audun Utengen, cofounder of social media analytics company Symplur, and others in a paper published last month in The BMJ (formerly the British Medical Journal).
The end users of healthcare organizations have much to contribute to them through industry conferences, they said.
By participating at events, the authors wrote, the customers of the healthcare system can help an association's members understand the issues that matter the most to them and can help improve design, education, research and care.
In a recent blog post, however, Utengen noted that after analyzing the tweets from several thousand conferences, Symplur discovered that, for the past three years, the median number of end users found among the top 100 voices at any healthcare conference was just one. (I'm using the terms end user and customer here rather than resident because Symplur's analytics include others, many of whom typically are referred to as patients, who receive care and services at various stops along the care continuum.)
"Conferences with more patients have a larger social conversation, with more participants and higher engagement compared with those with no or fewer patients," Utengen wrote in his blog. "This is an outcome that should be welcomed by sponsors, speakers and organizers of conferences."
Symplur uses social media data to determine end user participation, so its data may not be a precise measure of engagement. Perhaps customers are attending conferences but don't tweet from them, for instance, or maybe they are tweeting but are not using the conference hashtag in their tweets so their engagement cannot be measured easily. Or maybe other attendees are discussing customers in their tweets but the discussion is difficult to ascertain. And Twitter, of course, isn't the only way to measure participation. Nonetheless, Utengen's point about inclusion is intriguing.
Before you dismiss the thoughts of the Symplur cofounder and his colleagues as irrelevant because senior living isn't strictly a healthcare industry, know that among the more than 7,000 conferences from which Symplur's Healthcare Hashtags project has tallied tweets are those organized by the AHCA/NCAL, LeadingAge, Argentum and the National Investment Center for Seniors Housing & Care. (Full disclosure: I've been honored that Symplur has named me a "top influencer" of these conferences via Twitter.) And even if those meetings weren't among the events that Symplur monitored, surely the authors' assertions could apply to senior living.
That's why I contacted associations representing senior living providers to learn more about how they have included residents in their events.
An AHCA/NCAL representative mentioned DuBois' talk, which you can watch at the end of this column. In previous years, she said, AHCA/NCAL state affiliates also have included residents as speakers at their meetings.
A conference in New Jersey, for instance, included a panel discussion involving assisted living residents and their family members, who spoke about their experiences choosing communities. And a Virginia event included insights from another administrator who shared observations gleaned from her 11 days as a resident of a SNF following a health incident.
A LeadingAge representative told me that the organization's annual meeting this year will have approximately 50 residents in attendance, and some of them will speak on service delivery, intergenerational programming or resident involvement in well-being programming. Previous meetings also have had resident representation, she said.
Beyond inviting end users such as residents to attend or speak at industry conferences, The BMJ authors also call for customers to have a role in planning the events, including helping to design meeting space and select topics and speakers.
Symplur plans to conduct more research and share examples of conference organizers who successfully have included end users in their events. Count me among those interested in hearing more when possible.
The findings may propel organizations representing senior living providers and others to include end users in their events more often and in more ways, providing a richer experience for all attendees and perhaps even some fresh ideas from customers' perspectives that they can implement after the conferences end.
Lois A. Bowers is senior editor of McKnight's Senior Living. Follow her on Twitter at @Lois_Bowers.
Watch Philip DuBois' 18-minute talk from AHCA/NCAL's 2016 Quality Summit: