July 13, 2016
EEOC revises EEO-1 form proposal; comment deadline Aug. 15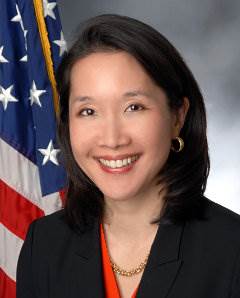 EEOC Chairwoman Jenny Yang
Employers and others have until Aug. 15 to comment on a revised proposal from the U.S. Equal Employment Opportunity Commission related to its plans to collect pay data through the Employer Information Report, also known as the EEO-1 form.
As McKnight's Senior Living previously reported, the rule would require businesses with 100 or more employees that submit the EEO-1 form to submit summary data by pay ranges and hours worked. That new information would be submitted in addition to the workforce data by race, ethnicity, sex and job category that employers have sent to the EEOC via the form for more than five decades.
"More than 50 years after pay discrimination became illegal, it remains a persistent problem for too many Americans," said EEOC Chairwoman Jenny R. Yang. "Collecting pay data is a significant step forward in addressing discriminatory pay practices. This information will assist employers in evaluating their pay practices to prevent pay discrimination and strengthen enforcement of our federal anti-discrimination laws."
The EEOC published the original version of its proposed rule Feb. 1 and accepted comments through April 1. The agency said it received more than 300 comments. One of them, dated April 1, came from Cheryl Phillips, M.D., senior vice president of public policy and health services for LeadingAge.
"We are concerned that the proposal will not provide sufficient information with which the commission can make an accurate determination as to whether an employer is engaging in discriminatory pay practices," she wrote at the time. "Additionally, we are concerned about the difficulty and attendant costs associated with producing the required information."
In response to the comments it received, the EEOC changed the due date for reports with 2017 employment information from Sept. 30, 2017, to March 31, 2018. Also, the revised rule allows employers to use existing W-2 pay reports for pay data reporting; those reports are calculated based on the calendar year. More information about the proposed revisions to the EEO-1 report, including a fact sheet for small businesses and a question and answer document, are available on EEOC's website.
Employers and others may submit comments about the revised rule to the U.S. Office of Management and Budget, which approves federal information collections, via the instructions published in the Federal Register.