Company News
The independent, nonprofit Senior Living Certification Commission, formed by Argentum in 2015, has awarded the certified director of assisted living designation to its inaugural class of 252 senior living professionals.

Brookdale Senior Living employees, residents, family members and business partners raised more than $2 million for Alzheimer's disease in 2016, the third consecutive year they've generated more than $1 million in donations, according to the company.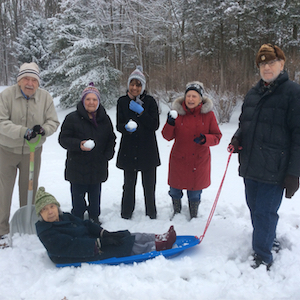 Feb. 10
Snow fun
Princeton, NJ
Residents of Brandywine Living at Princeton in New Jersey ranging in age from 88 to 94 had a little outside fun after a snowstorm blasted the Northeast on Feb. 9.